---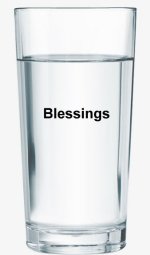 For thousands of years water has been used for its healing and transformative qualities.
The Dr Emoto Water Consciousness Labels can be used to transform your water giving it;
Vibrancy
Nurturance
Better Taste
Better Feeling
By placing your chosen words on your water bottle, you are activating the re-patterning of those water molecules (as shown by Dr. Emoto's water crystals).
Inject consciousness of your choice into your drinking water and make for a better day.

Increase the subtle vibe of the water you drink.

For use on;
water bottles
drinking glasses
water jugs
flower vases
baby bottles
water purifiers
pet water bowls
windows
mirrors
Instructions
Read through each of the words and select a word, which you would consider to be important to you at the moment.
For best results, use your mind or imagination to pass the goodness of the virtuous word into the water.
Carefully peel the sticker from the backing sheet.
Attach to a glass or storage bottle and fill with pristine water. There is no adhesive required and there is no after mess when the label is removed
You may now proceed to drink the water. The water can be stored in or out of the refrigerator with the label on as long as you like.
The second sheet of stickers contains 7 blank stickers where you can use a black marker pen to write your own virtuous word for your specific condition. Remember, every negative state has a corresponding positive state in the form of a virtuous word.

If the stickers loose their "stickiness", simply wipe the backing to cleanse it, or wash with soapy water then allow to dry. Some surfaces may
require moisture in order to adhere the label.
Inside each kit

77 crystal clear, re-usable, static cling labels
7 Blank labels which can be used for words of your choice
Each label measures approx 70 x 21 mm. 
Frequently Asked Questions( FAQ )
Click here to view Questions and Answers