---
Breathe Slower, Deeper, and Longer for peak yogic or athletic performance!
The airflow amplifier is a useful tool for athletes wishing to achieve peak performance in their training routines. It can also be used in yoga to train the breath during deep breathing exercises. The device is used to train the body for airflow conditioning as part of sports activity preparation, performance and recovery. Such training allows one to achieve more air with less particulate matter. There are additional benefits including instant clarity, enhanced focus and undivided concentration.
The airflow amplifier incorporates 3 patent pending technologies to achieve enhanced breathe control, including;
Aeror aerAmp™ Acoustic Amplifier - designed to audibly amplify airflow.
AerVibe™ Harmonic Vibrator - designed to oscillate and vibrate when you vocalise exhalation to help you achieve and maintain steady air flow.
AerMesh™ Air Filter - designed to filter airborne particulates.
Such technologies allows the athlete to achieve during their training;
1. Slower breathing ........
This allows you to break through the shallow breathing barrier thereby amplifying airflow. The amplified airflow allows you to hear and focus on your breathing.
2. Deeper Breathing ........
So you can reverberate rhythmic breathing through your body, oscillating airflow and allowing you to feel your breathing.
3. Longer Breathing .........
This allows you to extend respiration duration, purifying airflow and allowing you to cleanse your breathing.
3 slow deep and steady breaths through the Airmax before any type of exercise is beneficial*. Think of it as warming up the lungs just like stretching warms up the legs before a walk/run.
3-Step Inhaling Through the AerMAX Airflow Amplifier
Follow the Schematic Diagrams Below when INHALING
Note: All images are Trademark property of Aeror Pty Ltd, and are Copyright

©

2011 Aeror Pty Ltd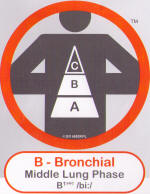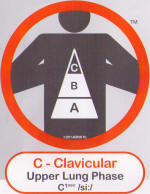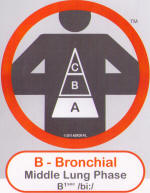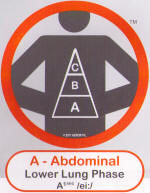 While Using the AerMAX, NEVER do any of the following
Note: All images are Trademark property of Aeror Pty Ltd, and are Copyright © 2011 Aeror Pty Ltd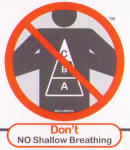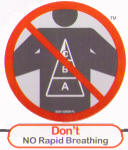 What do I achieve through using the AerMAX Airflow Amplifier and Deep Breathing Tool?

From day one, your airflow will feel deeper. After a few days of regular training, your airflow will feel coordinated and controlled. Your breathing will feel slower, deeper and longer. You will feel revitalised as a result of this. After several weeks of using the AerMAX Airflow Amplifier and Deep Breathing Tool, your airflow can instantly feel activated anytime, anywhere.

| | |
| --- | --- |
| The AerMAX Airflow Amplifier and Deep Breathing Tool comes with a AerWedge™ Carrycase for easy storage and transport. | |

Controlled Deep Breathing

Is the AerMAX Airflow Amplifier and Deep Breathing Tool right for me?

Yes. If you want to develop airflow awareness so you can break through the shallow breathing barrier by amplifying airflow.

Remember to consult a healthcare professional if you have specific medical needs. The AerMAX Airflow Amplifier and Deep Breathing Tool is not intended to diagnose, treat, cure or prevent any disease or illness.


"It works! I highly recommend it for anybody! Used before, between and after a workout ; it gives you a super boost of oxygen energy!" - Wanda Guenette Gold Medallist 2005 & 2009 World Masters Games 1996 Atlanta Olympics Volleyball Team Canada
| | |
| --- | --- |
| Box Dimension (in/cm) | Weight (oz/g) |
| 2.95x1.85x1.85, Length 6 / 7.5x4.7x4.7 | 0.6 / 17 |
Frequently Asked Questions( FAQ )
Click here to view Questions and Answers