---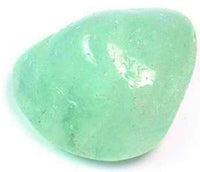 If you need help with Varicose veins, make an elixir by placing one or more aquamarine stones in a glass container of water. Leave it sitting outside overnight, preferable under the light of the full moon. The next day, lightly massage the elixir into the skin about the troubled area.

This same gemstone elixir can be used to bathe joints affected by arthritis. The blue ray of the stone is cooling to the joint helping to reduce inflammation and relieving pain.

If you find yourself suffering from a sore throat, try weaing an aquamarine stone close to your neck. If need be, use an elastic hair band as a choker around your neck and slide one of more stones under the band so they stay on the neck.

It has been said that if you need the powers of the aquamarine stone and want them to be as powerful as possible, wet the stone while drawing upon the powers for water doubles it strength.

To purify yourself with a water meditation, hold an aquamarine stone in your hands. Visualize water coming out of the stone and into your hands. See it swirl through your body removing all negativity and impurities as it washes through your body, then down your legs and out of your body via your feet. Allow the water to be soaked up by the earth where she will absorb and transmute the energies into something useful.

Any time you and a loved one needs to sit down and work through problems, place an aquamarine stone between you. It not only helps keep your emotions under control but also helps you find the most affective words to use in the situation.
To calm the nerves, help heal emotional traumas or to prepare for a good nights sleep, take one of more aquamarine stones and wrap them in a cloth so they won't get lost beneath the water, then toss the cloth into a bath tub full of nice hot water. Step in, sit down, lean back and relax and allow the aquamarine to do its work.
To help with allergies or immune system problems, wear one or more aquamarines near the heart so they can transmit their energies directly to the blood.
Size (mm): 21 - 32mm (width, thickness, shape and color does vary and is not necessarily the same as the crystal shown in the picture).
Weight (g): 4 - 16g
| | | | |
| --- | --- | --- | --- |
| Vibrates to number | Astrological Signs | Planet | Chakra |
| 1 | Aries, Gemini, Scorpio, Aquarius and Pisces | Neptune | Throat |
Frequently Asked Questions( FAQ )
Click here to view Questions and Answers