---
The artist draws on the energies of Mother Earth in the Native American fashion, using pastel, positive looking artwork to create a feeling of harmony, reverance, and wonder in the Medicine Woman Tarot.
"The Medicine Woman Tarot honors Mother Earth and respects all beings, embodied and in spirit. It guides through the seasons and the powers, which they provide to all who live in earth's embrace. Seventy-eight positive images depict the feminine strength in both men and women." from Introduction to The Medicine Woman Tarot Deck by Carol Bridges
In this 78-card deck the 22 Major Arcana, referred to as the Great Mystery, depict a path of life, starting from the Seed/Fool card and completing with the Dancer/World card. In the Minor Arcana the four suits are Stones (coins), Pipes (wands), Arrows (swords), and Bowls (cups). The four cards that correspond to the traditional court cards are: apprentice (page), totem (knight), lodge (queen), and exemplar (king). Medicine Woman Tarot guides you along your path toward self-creation.
About Carol Bridges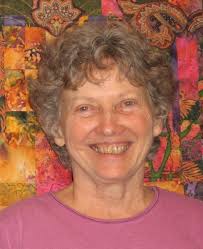 At an early age Carol developed a rich inner world and creative life. She studied psychology, women's issues, and art at the University of Iowa. She discovered her spiritual lineage to be grounded in the native harmony of the land. Carol now teaches ceremonial classes and workshops through the Church of the earth in Southern Indiana. She is sacred teacher at Sun bear's Medicine Wheel Gatherings. She is the author of many articles and books on spirituality.
| | |
| --- | --- |
| Dimension | Weight (oz/g) |
| 11.5 x 8 x 3.2 cm (4.6 x 3.2 x 1.3") | 6.4 / 181 |
Includes 78 Cards and a 24 page Instruction Booklet
Customer Reviews
Review
I love these cards so much! So bright and full of good energy. I can't believe these aren't a hot seller - they should be!
Review
Because I love it! It feels good and resonates with my heart & soul! It works well with my native american spiritual practices!
Review
I was hesitant to purchase this deck because the artwork seems to be very simple and I was concerned that it compromised the symbolism of Tarot. However, as soon as I opened this deck, I was so happy that I made this purchase. This deck is very feminine and gentle,and has a very nurturing and positive vibe in it - just like a wise, olderly woman giving you insightful advice to help you grow. You don't have to worry about negative cards because the entire deck is very positive. It is also a very earthy deck, which would help you with grounding and connecting to Mother Earth. I found the messages in the cards very gentle, but firm and profound. Since the theme of this deck is native American spirituality, if you have some background knowledge in native American culture, you will establish a fantastic connection with this deck. This deck is made in Italy and has a glossier feeling. I found the cardstock good quality and the deck easy to shuffle. I am very pleased with the purchase and would recommend this deck to anyone especially those who are looking for healing and grounding.
Frequently Asked Questions( FAQ )
Click here to view Questions and Answers