---
Sale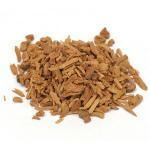 An evergreen, Sandalwood is easily recognized by its woody fragrance. It is an expensive oil given the length of time it takes for a tree to reach maturity, the best time to extract and distill the essential oil. It has numerous aromatherapy benefits.
Extraction and Application: Sandalwood oil is extracted and distilled from the wood chips of a mature tree. Sandalwood oil can be applied several ways: blended with massage oil and lotions, added to a vaporizer, used as incense, even gargled (diluted).
Aromatherapy Uses: Sandalwood oil can help mucous membranes of the urinary tract and chest wall. It helps to alleviate chest pain. It is also used as a relaxing agent for tension relief. Many practitioners of yoga use Sandalwood for its calming and sexual properties. It is a hydration aid for the skin, as well as an anti-inflammatory.
Customer Reviews
Nice
Very happy with this item!
Frequently Asked Questions( FAQ )
Click here to view Questions and Answers