---
Relieve the Symptoms of Chronic Pain using Acupuncture without the Needles .....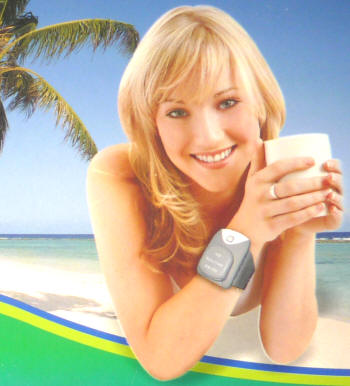 What Is Chronic Pain?
Chronic pain is defined as pain that lasts longer than 6 months. Tens of millions of Americans suffer from chronic pain, which can be mild or excruciating, episodic or continuous, merely inconvenient or totally incapacitating. With chronic pain, signals of pain remain active in the nervous system for weeks, months, or even years. This can take both a physical and emotional toll on a person.
The most common sources of pain stem from
headaches
joint pain
pain from injury
backaches
tendinitis
sinus pain
carpal tunnel syndrome
premenstrual cramp
shoulder pain
pelvis pain
neck pain
feet pain
knee pain
Generalized muscle or nerve pain can also develop into a chronic condition.
Chronic pain may originate with an initial trauma/injury or infection, or there may be an ongoing cause of pain. However, some people suffer chronic pain in the absence of any past injury or evidence of body damage.
Problems with Classic Drug Therapy for Managing Chronic Pain
The American public has been emotionally and physically traumatized due to announcements by the FDA concerning the devastating health effects discovered in a number of prescription pain medications, including of the COX-2 inhibitors - some of the most popular pain drugs on the market.
With Vioxx, Bextra, Celebrex, Aleve and Naprosyn being named in specific consumer health advisories, and warnings to medical physicians to stop prescribing, millions of Americans who have relied heavily on these drugs to ease their pain and improve their lifestyle are now wondering what their future holds, where can they go, and what can they do to ease their chronic pain.
Acupuncture is without question one of the most powerful pain-altering modalities in the world.
Its reputation for pain relief is known and respected internationally. It may be practiced successfully with a variety of procedures other than needles, including lasers, electronic and noninvasive stimulation devices for those who are needle-phobic and would not consider acupuncture otherwise.
Consider this: For most people, a quick visit to a massage therapist has been traditionally considered the best way to provide temporary relief of chronic neck pain. However, the results of a randomized trial of neck pain patients published in a recent issue of the British Medical Journal, however, appear to suggest otherwise. According to a team of German and Swedish researchers, acupuncture provides greater short-term pain relief and increases range of motion better than traditional massage techniques. "Our study shows that acupuncture can be an effective treatment for chronic neck pain, if the objective is to relieve pain and to improve mobility of the cervical spine," said Dr. Dominik Irnick of Ludwig-Maximilians University in Germany, one of three settings in which the trial was conducted. 
A newly well researched device has been released onto the market, and it uses a specific acupuncture meridian point to control chronic pain electronically. The device is known as the Reliefmate, and it uses a point on the wrist called TE 5 ("triple heater 5"), which would normally be located underneath a watch face on your left wrist.
ReliefMate 200 Chronic Pain Relief Device
The ReliefMate 200 Chronic Pain Relief Device is designed to minimize pain and provide long lasting relief. Chronic pain, such as arthritis, back and neck pain and headaches, often leads to not only fatigue, but are also known to cause depression or anxiety, weaken the level of physical activity and can even interfere with work and regular everyday activities.
The ReliefMate has been clinically tested to severely reduce chronic pain by 72% in an average of 6 days.
This drug-free, non-invasive and non-addictive pain relief device uses parallelized electrostatic field and adjustable vibration to activate the body's system that decreases pain naturally by stimulating the TE5 acupoint on the outer wrist. Unlike other products, the ReliefMate does not deliver electronic currents to the skin. Safe to use on a daily basis, it is recommended to wear continuously for 12 hours a day until symptoms improve.
Technique for Dealing with Chronic Menstrual and Pre-menstrual Pain
For most cases of chronic pain, the ReliefMate is worn as a watch, but in the case of dealing with menstrual or pre-menstrual pain, the Reliefmate must be worn over the SP6 acupuncture point just above the ankle on the inside of the leg. You can easily find this point using the diagrams shown below;
| | | |
| --- | --- | --- |
|   | Dimension (in/cm) | Weight (oz/g) |
| ReliefMate 200 Chronic Pain Relief Device Kit (Boxed) | 8.6 x 5.5 x 2 / 22 x 14 x 5 | 14.2 / 402 |
---
Clinical Study on Treating Chronic Pain with the ReliefMate (RM-200)
Objective
The goal of this assessment was to observe the efficacy of applying the ReliefMate RM-200 electrostatic window on acupoint TE5, which can be used to treat patients with pain symptoms.
Clinical Material
60 patients were studied at the Guang Dung Jiangmen CT Center Hospital (specializing in pain management) in February-May 1997. Their ages ranged from 19-76, averaging 53 years old. The gender demographic was 36 males and 24 females.
Patients reported persisting pain that ranged between 1 to 10 years. The distribution of patients' pain history is shown in Figure 1.

Among these cases, patients described the severity of their pain by stating whether they had light, moderate, or severe pain. Light pain specified that after rest, the pain could be relieved or reduced; moderate pain specified medium pain that was not too intense; severe pain specified very bad pain in which the patient could not rotate his/her body. The distribution of patients' severity of pain is shown in Figure 2.

Figure 1. Patient Distribution by Pain History
| | |
| --- | --- |
| Figure 2. Patient Distribution by Severity of Pain | Figure 3. Patient Distribution by Cause of Pain |
All the patients had been diagnosed with lower back pain. Among these patients, the main causes of the pain were: 24 with lower back muscle problem (40%); 6 with disc disorders (10%); 30 with bone problem (50%). (As shown in Figure 3.)
Treatment Method
The ReliefMate RM-200, which includes an electrostatic window, was positioned on the patients' TE5 acupressure point (located on the outside wrist). Patients wore the device for at least 12 hours daily, for one month.
Results
Among the 60 cases, 43 patients showed improvement after the application of the above treatment, resulting in 71.67% efficacy.
Results were measured by level of improvement as indicated below:
| | | |
| --- | --- | --- |
| Major improvement | = | The pain disappeared completely. |
| Improvement | = | The severity of pain was reduced. |
| No improvement | = | No reduction/increase in pain. |
Table 1. Observation of the overall efficacy of the treatment
| | | | | |
| --- | --- | --- | --- | --- |
|   | Major improvement | Improvement | No improvement | Efficacy |
| # of cases | 4 | 39 | 17 | 43 |
| Percentage % | 6.67% | 65% | 28.33% | 71.67% |
Table 2. Observation of the efficacy of the treatment for each cause of pain
| | | | | | |
| --- | --- | --- | --- | --- | --- |
| Cause of Pain | # of cases | Major improvement | Improvement | No Improvement | Efficacy (%) |
| Lower back muscle | 24 | 1 | 18 | 5 | 79.17% |
| Disc disorder | 6 | 0 | 5 | 1 | 83.33% |
| Bone problem | 30 | 3 | 16 | 11 | 63.33% |
Among the 43 successful cases, the average time it took to see an improvement was 6 days. The shortest time was 1 day; longest time was 20 days.
Patients reported no side effects. However, 3 patients reported an improvement in their sleep.
Conclusion
Based on the observations, the ReliefMate device provided pain relief on lower back pain, with a success rate of 71.67%. The device delivered no side effects, offering patients a safe alternative choice for pain management.
Customer Reviews
Works well
I found that it gave me much needed relief to my back pain which I have had for some years now. Worth the investment.
Frequently Asked Questions( FAQ )
Click here to view Questions and Answers