---
"Life force producing and protective energy devices which not only look good - they make you feel even better ......"
The Harmony Wear range of Orgone Energy Pendants are an excellent range of energetic tools designed to create a harmonizing field of negative ions around our body, to support and balance our own magnetic field and aura, and to provide protection from depleting positive ion energy influences created by various aspects found in our environment.
Harmony Wear Jewelry offers amazing protection against noxious energies including;
electromagnetic radiation
radio frequencies
earth magnetic radiation
geopathic stress
psychic energies
malevolent paranormal energies
 

Image A
No Pendant

 

Image B
Wearing a Pendant
Harmony Wear Jewelry gives you a nice energetic feeling that helps to keep you (and your Biofield), balanced and healthy all day long. Harmony Wear Jewelry gives the ability to protect you from negative influences which can easily be tested by Kinesiology, Chinese Pulse Diagnosis, Dowsing or through the use of a Heart Rate Monitor. Such tests are easily able to show you that potential negative environmental influences, such as Electromagnetic Radiation and Geopathic Stress, are no longer putting you under stress while you wear Harmony Wear Jewelry.
Cup your hands around your Harmony Wear Orgone Energy Pendant and it will bring about profound feelings of Love and Bliss. This is ideal for balancing and healing yourself in times of need.
Get yours now and see the difference to your health and well-being, not to mention your energy levels.
The Harmony Wear Jewelry is energetically superior to many other competitive energetic pendants, as neither side of the Jewelry has dangerous negative polarity. Designers have been able to engineer out any negative energy polarity using "secret technology" to make both sides of the Jewelry double positive. This means you can wear the Jewelry without consideration to which side of the pendant faces your body, which in turn makes Harmony Wear Jewelry completely safe to wear, no matter what your own sensitivity levels may be.
Another characteristic of our Harmony Wear Orgone Energy Pendants, is their ability to dissolve all personal and malevolent imprints from space, that are localized positive ion fields, which are another aspect of Geopathic Stress, which most people sleep over. These imprints are believed to withhold past life information that can be passed onto us at a cellular level, and which may influence our lives in a negative manner, creating fatigue, stress and ultimately illness. These Imprints can be dissolved by simply rubbing the pendant, between the forefinger and thumb, whilst located over an imprinted area with the focused intention of clearing that localised area.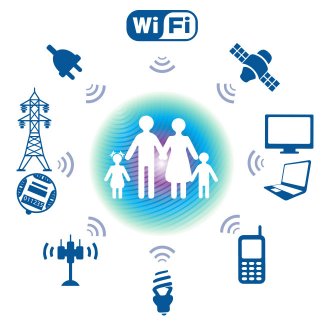 Strengthen Your Aura with Harmony Wear
The Kirlian Bio Feedback images supplied by an independent testing body show how the human Aura is strengthened by wearing the Personal Protection Pendant. Image A shows the auric field around our physical body without a Pendant. Image B demonstrates the effectiveness of the pendant after wearing it for 24 hours. Observations reveal that there is a significant increase in the size and strength of the auric field. 
Why Glass and not Crystal?
All of the pendants in our range (except for the metal heart shaped light infused pendant) have been crafted from glass rather than from crystal. Why are these not made from crystal based materials? Well, it is a known fact that crystals tend to accumulate frequencies and need to be continually cleared or cleaned. Using a glass material prevents this need to have them cleaned, allowing them to work all the time, keeping you protected no matter where you are or what you do. Glass also has the advantage over crystals in that glass can have double positive sides, whereas crystals cannot.
Volcanic Materials Seem to be the Rage in Orgone Pendants ... So Why not Volcanic?
Volcanic minerals are sometimes used by some manufacturers of Orgone pendants to generate Orgone energy. Such pendants can create an apparently harmonious feeling in people who are not energy sensitive. However the volcanic minerals do cause a major discomfort for people who are energy sensitive because the volcanic minerals are bi polar in nature. This means that they create a small negative ion charge, followed by a strong noxious positive ion charge, which overall is not healthy to the human body.
The harmony wear pendants operate at a much higher frequency than the volcanic mineral based pendants. Harmony wear pendants are not bi polar in nature, making them far safer to wear and healthier in the long term.
Weights and Dimensions
All Harmony Wear Pendants come complete with a cord or chain.
Round Sea Shell Orgone Energy Pendant
| | | | |
| --- | --- | --- | --- |
| Material | Color* | Dimension (in/cm)* | Weight (oz/g)* |
| Shell | Cream | 1.3 / 3.2 (Disc has a smooth surface - disc is slightly curved with the centre projecting out 1-2 mm effectively forming the shape of a subtle bracket shape "(" when viewed from the side) | 0.18 / 5 |
Clear Faceted Heart Shaped Pendant
| | | | |
| --- | --- | --- | --- |
| Material | Color* | Dimension (in/cm)* | Weight (oz/g)* |
| Glass and Metal | Clear (refractive nature creates many different soft tone rainbow colors) Appears multicolored in photo but is in fact a lot clearer. | Diameter: 1.2 / 3.0 Thickness: 0.4 / 1.0 | 0.6 / 16 |
Clear Faceted Circle Pendant
| | | | |
| --- | --- | --- | --- |
| Material | Color* | Dimension (in/cm)* | Weight (oz/g)* |
| Glass and Metal | Clear (refractive nature creates many different soft tone rainbow colors) Appears pink in photo but is in fact clear. | Diameter: 1.4 / 3.5 Thickness: 0.4 / 1.0 | 0.6 / 16 |
Smooth Red Heart Pendant
| | | | |
| --- | --- | --- | --- |
| Material | Color* | Dimension (in/cm)* | Weight (oz/g)* |
| Coated Glass and Metal | Ruby Red | 1.65x1.65x0.55 / 4.2x4.2x1.4 | 1.3 / 37 |
*Note: Color, Dimensions and Weight can vary slightly to information and pictures displayed. Chains and cords can also vary.
Customer Reviews
Review
Love the necklace. Wear it regularly. Glad there are things out there to help our health and give us some protection.
02/23/2016
G. James Nebraska U.S.A
Review
I definitely give you a 5-Star rating on my two products. I could feel the energy immediately and they look absolutely AMAZING! I get compliments and big smiles every week!
09/03/2015
B. Kleinman NY USA
Review
I am extremely happy with the harmony wear pendants - I'm wearing the red heart and the two tone heart pendant, two different length necklaces. The teardrops in pink and blue right now are hanging over my bed to redirect any negative influences, and I keep another two tone heart pendant on hand at my computer.
Frequently Asked Questions( FAQ )
Click here to view Questions and Answers