---
Description: 100 % Krypton @ 375psi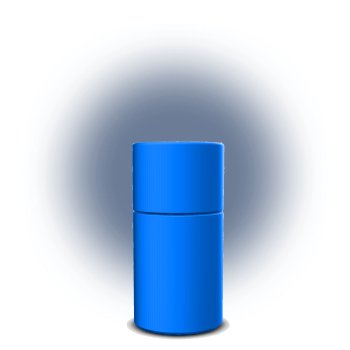 Click here to read about about the theory and use of the inert gas devices in general as well as realistic dimensions of the inert gas and magnetic field.
---
| | | | |
| --- | --- | --- | --- |
| Container Material | Color | Dimension (cm) | Empty Container Weight (g) |
| Aluminium (Anodized) and Brass | Blue | Height 12; Diameter 5.8 | 829 |
Click here for instructions on using the inert gas devices.
Customer Reviews
Review
Krypton is an amazing inert gas and Greg is an amazing person. Greg was very helpful in the many questions I had asked him about Krypton and the other inert gas products I had purchased from him. His devices really work and it's worth the investment. I've used Krypton on my girlfriend's sore shoulder and she noticed the pain going away. I use it to improve my memory and I works! Thank you Greg for inventing profound devices and making them available on a cool website!
Frequently Asked Questions( FAQ )
Click here to view Questions and Answers