---
One of the popular tarot decks used in divination and fortune telling is the Crowley Tarot, or what is also known as the Thoth Tarot. It was created by the English occultist Aleister Crowley and painted by Lady Frieda Harris, who incorporated over 1200 symbols into the 78 cards giving the cards a massive scope. Along with the publication of the cards was a book entitled The Book of Troth, to serve as guide.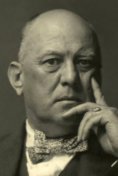 The Crowley Tarot was initially intended to update symbolisms of the classic tarot deck and was first thought to span six months to make. However, with the intricacies of their work, the project had grew significantly in its scope, and had to run five years to complete. The Crowley Thoth Tarot was first published in 1969, after the death of both Crowley and Harris.
Differences with the Crowley Tarot and the Rider Waite Tarot
Like the creator of Rider Waite – Arthur Waite, Aleister Crowley was also a member of the Hermetic Order of the Golden Dawn. However, Crowley's work showed many deviations from the classic tarot decks.
The Troth Tarot is also obviously different because some of the cards in the Major Arcana have been renamed. Also the astrological equivalence of the cards has been re-arranged.
Some of the evident differences are the exchange of Trump VIII and XI (Strength and Justice) to (Lust and Adjustment) respectively.
Other changes were also evident in other aspects, such as the renaming of the court cards. Overall, the Crowley Tarot has all its court card names changed, aside from the Queen. In addition, the titles and attributions of the suits were also changed.
Dimension
Card Size: 103 x 60mm

Instruction Booklet not Included - Only available by Email to Buyers on Request
Frequently Asked Questions( FAQ )
Click here to view Questions and Answers