---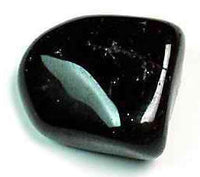 Tourmaline is said to enhance understanding, increase self-confidence and amplify psychic energies. They are told to neutralize negative energies, dispel fear and grief as well as aid in concentration and communication.

They are used in an effort to relax the body as well as the mind, and to aid in the treatment of infectious diseases, anxiety, blood poisoning, arthritis and heart disease.

In general tourmaline is said to enhance flexibility, objectivity, compassion, happiness, serenity, balance, positive transformation, healing, strength, tolerance and understanding. It is told to be an excellent channelling stone for communication with the higher forces.

One might consider tourmaline crystals a bit like batteries to ones electromagnetic system. Charge yourself overnight by holding these stones in your hands, or by placing them under your pillow, or place them on a bedside table pointing towards you.

Black is said to protect one against high radiation, and has a positive effect on the body's loco motor system, while strengthening musculature.
Size (mm): 23 - 30 mm (width, thickness, shape and color does vary and is not necessarily the same as the crystal shown in the picture).
Weight (g): 19 - 34g
| | | |
| --- | --- | --- |
| Vibrates to number | Astrological Signs | Chakra |
| 3, 4 | Capricorn | Root |
Customer Reviews
Good
Good quality gem stone
Frequently Asked Questions( FAQ )
Click here to view Questions and Answers