---
High Resolution Pro Iridology Iris Camera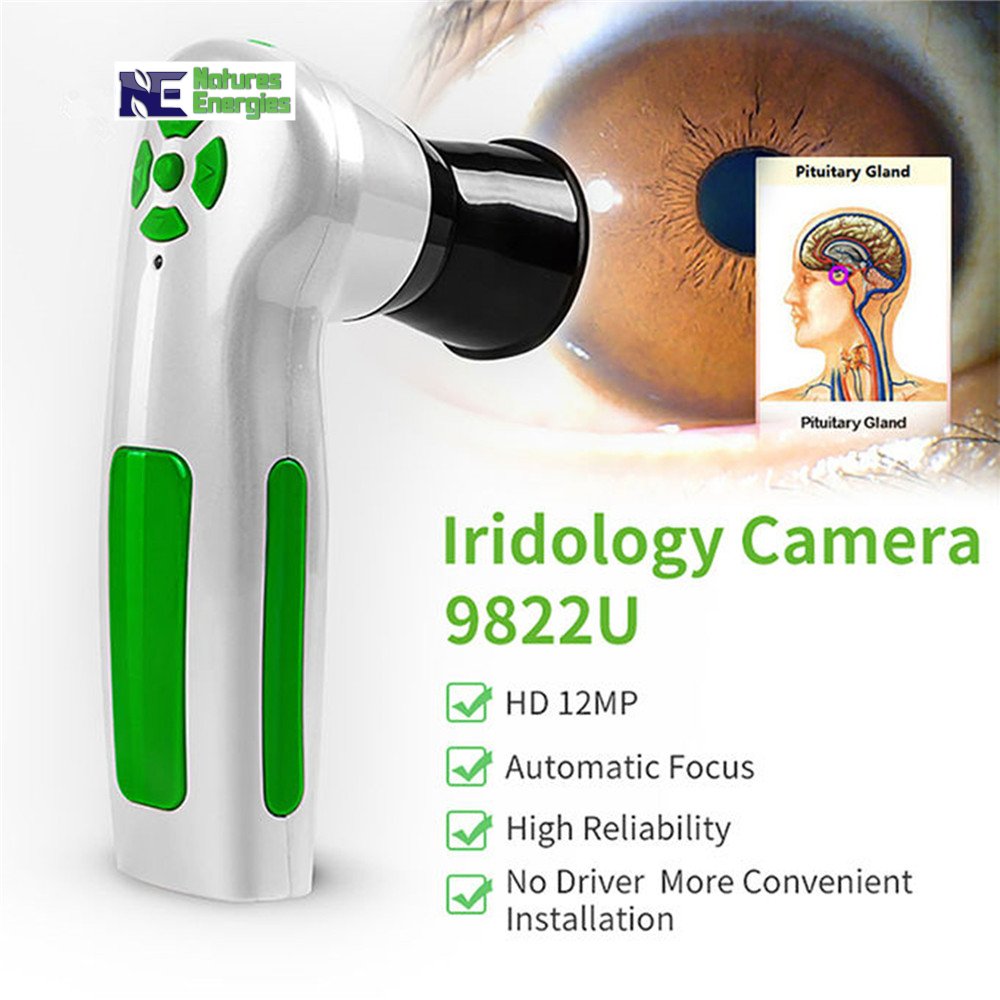 Product Description
This iriscope can be used by health specialists and naturopaths to explore the iridian disc and the sclera. The optical digital iriscope system includes the newest iris analysis software to check bodily conditions, and helps in the diagnosis and prevention of many ailments. Our Iriscope is easy to operate. The iris scope has driver-free software, which can save client information and photos as well as give product recommendations. An analysis report can be printed and photos are saved according to the date and time taken. Light brightness and focus can be adjusted by using the switch on the handle (Warning: Never shine the light into an eye of a patient for longer than 10 seconds).
Iriscope Features
12.0 Mega pixels high resolution image sensor. Maximum resolution: 2560 x 1920.
Special DSP image processor with optical image stabilizer
Compatible with Windows 10, 8, 7, XP, Vista, 200 LED illuminator around lens, with single/dual lamp control (NOT compatible with iOS).
Five button controls on the scope, including single capture button and digital pause capture.
Auto white balance and contrast adjustment.
Dual image compare function.
3D-Negative capture mode.
Compatible with iris lens, hair lens and skin lens.
Certification: FCC, CE

Why Choose our Iriscope?
The pro software is easy to use, and assists you in making a health diagnosis. The advanced auto iris analysis technology provides the best help for beginners to learn.
The advanced iris analysis technology will help people to discover sources of illness, and care for the body health and spirit.
Comes with the health analysis software which is compatible with Windows 10, 8, 7, XP, Vista, 2000.
The instrument can show the body conditions and suggest the suitable health and food plans to better care for bodies.
The iridoscope has a wheel that allows focusing the lens to achieve an image with the highest possible quality.
Package Includes
Handset
30x Magnification Iris Lens
Protective Lens Cover
USB Cable
Iridology Chart
User Manual
12 Month Warranty card
CD (3-in-1 Analysis Software) - Can be downloaded by clicking here (includes a demonstration video).
Leather Storage Case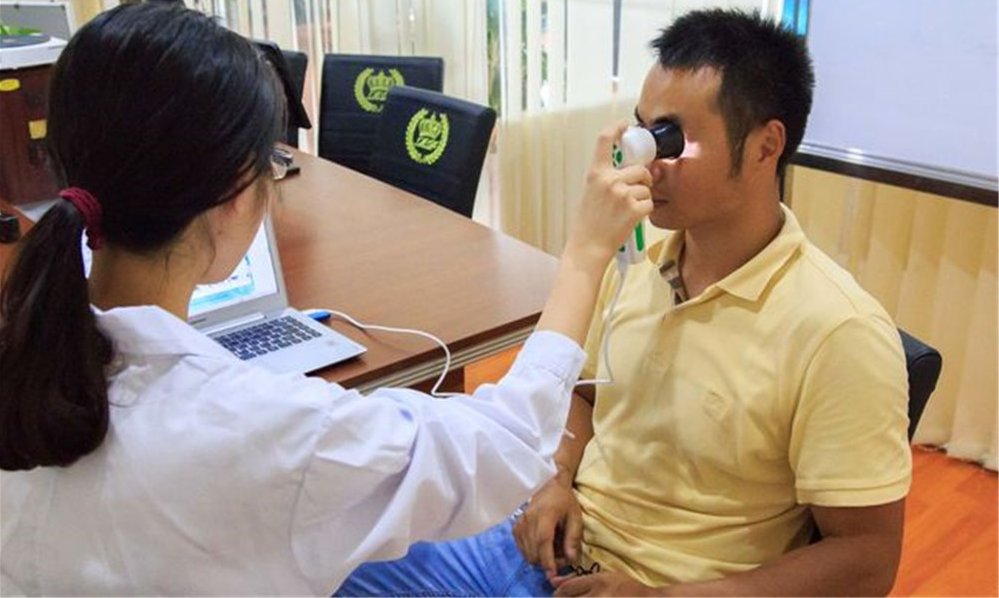 Disclaimer
Note: we are not medical doctors, and we are not making any medical claims for the Iriscope. No medical claims are expressed or implied. It is recommended that if you are sick or unhealthy in any way that you seek the services of a professional medical health practitioner. It is not recommended that you use this device without being supervised by a professional medical health care professional.
Customer Reviews
Good
A good quality unit - very happy!
Frequently Asked Questions( FAQ )
Click here to view Questions and Answers