---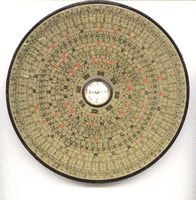 Sale
For divining energies & directional influences. The authentic tool of a Feng Shui consultant. To learn the art of reading and truly understanding the Lopan can be a life time study. Yet for those who have the wisdom and diligence, this tool can provide all the answers to everything occurring in the environment and the people who live in it.
Beautiful and neat, it can be displayed as a decorative item in your homes or office and will be sure to grab attention and strike interesting conversation.
170mm Diameter
Customer Reviews
Good
Very happy with my purchase.
Frequently Asked Questions( FAQ )
Click here to view Questions and Answers