---
The RF Sound Probe unit is specifically for use with the Photon Sound Beam Complete. It featurfes not only Radio Frequency (RF) transmission, but has the additional feature unique to the Photon Sound Beam Complete of Infra Red delivery through 2 of the LEDs. The RFSP features a gold plated 3.5mm connector for the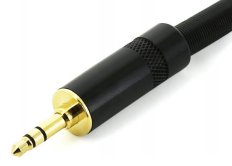 best conduction properties between the RFSP unit and your Photon Sound Beam Complete unit.
The Radio Frequency Signal Transmitter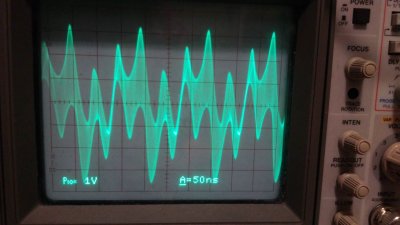 In the picture below, you will see a black box. This is plugged in to the Photon Sound Beam Complete and is placed behind the shoulder blades while the patient is sitting upright during a therapy session. When using the IR setting (Infra Red), it is recommended that the transmitter touch the skin. The transmitter delivers the selected frequency which is chosen using the right hand knob (each setting is referenced in the manual that comes with the unit). Settings 1 and 2 are popular settings as they do a complete sweep through all of the frequencies, focusing on one frequency at a time. The field diameter of the transmitter has a diameter of around 100ft which can be detected using an FM radio and tuning it to 108MHz on the dial. This will show the range of the field effect by hearing it pulsing.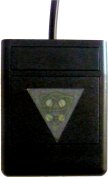 The RF Sound Probe emits RF signals in Harmonics Ratio with 3 quartz crystal oscillators at about 500 milliwatts to penetrate the body with rich harmonics - with the RF Carriers and the frequencies which they carry.  These RF Carriers contain the same frequencies emitted by the RF-enhanced Electric Plasma Tubes is typically used synergistically at the same time, however one may use RF Sound Probe by itself especially for night time with close distance (1-3 ft) broadcasting.  The RF Sound Probe contains three separate frequency generators, all designed for body penetration and harmonics. This includes the resonance of Oxygen. They are sent to a handmade, scalar-wound, Tesla coil antenna for increased output and range.
Return to Photon Sound Beam Complete.
Customer Reviews
Good
Very happy with my purchase.
Frequently Asked Questions( FAQ )
Click here to view Questions and Answers