---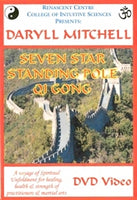 Zhuan Zhuang was developed by Wang Xiangzhai who was influenced by past Buddhist (Mt Ermei) and Taoist (Mt Wudang) Masters. In the 1920's, he taught in Shanghai 'Yi Quan' (Will Boxing). Later he moved to Beijing to further develop his styles, and changed the name of his martial art to 'Da Chang Quan' (Great Complete Boxing). He died in the 1960's and today Seven Star Standing Pole is taught by Master Wang Xuanjie.
This set of seven standing postures are used to enhance the health and physical strength of the practitioners and is used for martial arts and healing purposes.
Customer Reviews
Very Happy ...
Very happy with this item!
Frequently Asked Questions( FAQ )
Click here to view Questions and Answers