---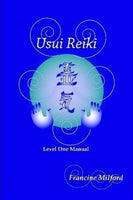 Sale
Usui Reiki Level One Manual
Usui Reiki Level One Manual eBookWelcome to the wonderful world of Reiki. Discover how to use Reiki to enhance the body's own innate power to heal. Easy to follow directions with plenty of photographs and illustrations by a seasoned Reiki Master. A chapter on the Edocrine system will precede specific hand positions to work on the major edocrine glands of the body. You will learn how to hold your hands in either the open or closed position depending on the energy that you need. You will also learn the Byosen method of body scanning for yourself and for use on others. Additional ways of how to use Reiki energy will also be included in this book.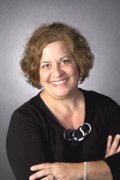 About the Author
Francine Milford, BS, LMT, NCTMB is a Teacher, Author, State and Nationally certified Massage Therapist and Body Worker, Reiki Master, Personal Trainer, Certified Traditional Naturopath (CTN), and CE provider for Health Care Professionals. She is the owner of the Reiki Center of Venice (once called the Reiki Healing Ministry). Through the Center, Francine has taught more than 6,000 students. She has been in the fitness industry for well over 30 years teaching a variety of classes and workshops, having held more than six fitness certifications. Francine is an approved CE provider for the Florida Massage Board, National Certifying Board of Therapeutic Massage and Bodyworkers (NCBTMB) and BOC (athletic trainers).
| | | | | | |
| --- | --- | --- | --- | --- | --- |
| Format | File Size | Pages | Printable? | ISBN  | Copyright |
| Comes as a .pdf file. Any software such as Adobe Acrobat Reader can be used to read the file. | 4.09 Mb | 174 | Yes | 978-0-557-05238-7 | Francine Milford (Standard Copyright License)  |
 After your order has been authorized and approved, your eBook will be emailed to you.
Frequently Asked Questions( FAQ )
Click here to view Questions and Answers