---
Feng Shui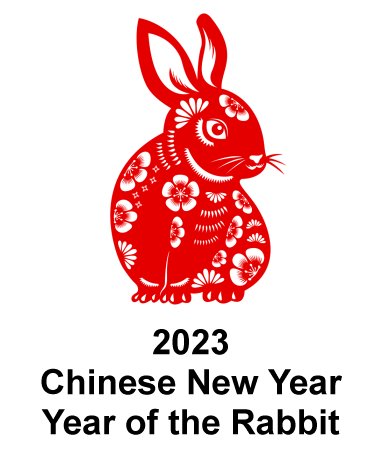 Welcome to 2023. The Chinese New Year starts on Jan 22, 2023 which is when we transition from the previous Year of the Tiger into the Year of the Rabbit. The year can be more accurately described as a Water Rabbit Year. Analysis shows that this Rabbit year will bring forth lots of success with good planning, foresight and vision. It is recommended that you are well prepared with your Feng Shui remedies.
Feng Shui energies change from year to year. It is therefore necessary to watch for the re-allocation of positive and negative energies at the beginning of each year, so that we can take necessary precautions when the negative energy happens to arrive at important locations of our home and/or office or affects our Four Pillars (Chinese Astrology). We use Flying Star Feng Shui to determine negative and auspicious areas in the home for any specific year.
Flying Star Feng Shui is one of disciplines in Chinese Astrology which incorporates the principles of the 5 elements, the 8 trigrams, the Lo Shu numbers, and the 24 Mountains to analyze the ups and downs of energy in an environment at a particular time. Due to its incorporation of the time factor, it is one of the most effective and widely used Feng Shui practices which brings and speedy and accurate results. The principle of Flying Star Feng Shui is that each number (stars) in the 9 grid Lo Shu square is endowed with specific qualities whereby it brings good or bad luck. The auspicious stars bring wealth and well-being, so areas with these stars should be used for main areas such as living rooms or bedrooms, whilst the inauspicious areas should be avoided or used for storage or remedied accordingly.